About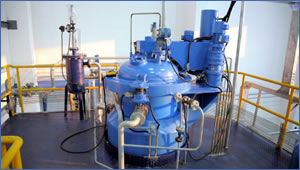 At Showa America, we assist companies in a variety of industries to achieve outstanding business results by supplying the highest quality chemical products. We produce and distribute a range of high quality tin chemicals, titanium dioxide, organic materials, intermediates and fine chemicals. Additionally, we maintain strategic alliances with several Japanese, Indian and Chinese manufacturers to help service our global business.
We have extensive experience in organic synthesis. We manufacture specialty organic chemicals and intermediates and supply these products to customers worldwide. We provide businesses with a full range of chemical manufacturing services: from small scale custom synthesis, to FTE-based contract synthesis, to pilot scale and commercial scale manufacturing. Our production facility is equipped to manufacture everything from lab samples to full containers. We take projects from conception through laboratory scale synthesis, analytical validation, process development, pilot plant production, and commercial manufacturing.
Our mission is to provide high value specialty materials targeted to select niche market segments. We are certified in a number of quality control standards including ISO 9001 , ISO 9002, and ISO 14001. Among the industries we serve are the paints and coatings, plastics, imaging/printing, oil and gas, electronics, pharmaceutical, plating, manufacturing and more.