Products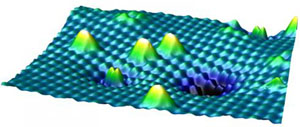 Our innovative research and development efforts allow us to improve the chemical products of the future.  Download the Showa America Product overview.
Showa America, Inc. has expertise in three primary areas of production technology: organic synthesis, biotechnology and inorganic synthesis. Bringing this expertise together, we wield our own innovative combined technology to deal with product development.
Organic synthesis
Experience with the manufacture of dyestuffs has established our expertise in organic synthesis, which forms the core area of our research and development effort. Our experienced researchers make use of heterocyclic and other compounds to create pharmaceutical intermediates, photosensitive agents, and many other type of fine chemical.
Inorganic synthesis
Working mainly with in tin, we have been producing metallic compounds, including those based on antimony and titanium. We are focusing on developing applications for these inorganic substances, which are already being used in diverse fields, including electronic devices, dielectric materials, plating, and glazes.
Biotechnology
Using enzymes and microbes, biotechnology is gentle on the environment. Our basic expertise is in the production of citric acid. We have successfully found a commercial application for the dregs left over after fermentation to produce citric acid: they are used to grow shiitake and other mushrooms. Using tartaric acid for asymmetric synthesis and asymmetric splitting, in active research and development we are currently making good progress towards EL-grade organic acids with very little metal content.
Multipurpose pilot plants support research development
To support research and development the company has two Multipurpose Pilot Plants. These plants were established to allow evaluation of manufacturing processes for products under development. The plants are equipped with many types of facilities and equipment and are capable of outputs ranging from several kilograms to several tons per month. Established in 1985 and 1989 the two plants regularly undergo modification and expansion as the company enhances its research capabilities.
Consideration for safety and the environment
Many and varied raw materials are used by the company. Among these are numerous compounds, such as cyanide salts and carbon bisulfide, that require great care in handling. Right from the research and development stage to manufacturing processes the company is committed to doing its utmost to ensure the safety of both the employees and people who live near the facilities.