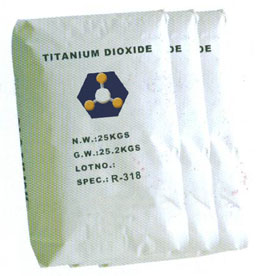 For those companies purchasing titanium dioxide, they're most likely feeling the effects of the global TiO2 price increases.  As prices are continuing to escalate and production lead times are stretching, purchasing managers are scrambling to find alternative sources of titanium dioxide.  What happened to shake this pigment industry up?  Many people want to know why the price of TiO2 is so high and how much higher will it climb?
According to the Pigment Price Forecast published by TZ Minerals International (TZMI), the dramatic titanium dioxide price increases are due to a combination of low inventory levels and lack of investment. "Inventory is a significant factor in the current industry supply predicament. Producers entered 2010 with record low inventory levels and, independent of the underlying market fundamentals, there is a need to out-produce demand levels in order to build inventory to more seasonal and normal levels. The lack of investment in capacity over the last 4-5 years, combined with high-cost capacity reductions during the previous 18 months, has resulted in a supply shock situation. As margins eroded, producers could not justify incremental capacity investment."
Titanium dioxide (TiO2) is primarily used as a white powder pigment because of its brightness and very high refractive index. It provides good opacity to products such as paints, coatings, plastics, paper, inks, fibers, and food. In particular, high performance grades of TiO2 are finding a growing market in the cosmetics sector.
Showa America specializes in providing high quality titanium dioxide at the lowest industry rates.  We are consistently able to meet detailed TiO2 specifications and testing requirements.  For those purchasing managers looking for a reliable or alternative titanium dioxide source, we encourage you to contact us.  We would be happy to discuss your specific needs, provide samples, and outline a mutually beneficial supply agreement.