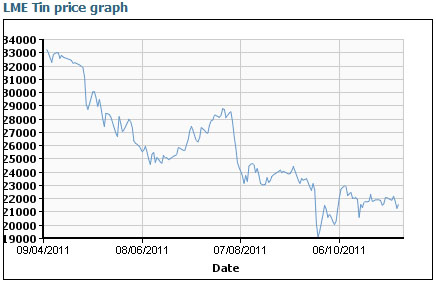 According to the London Metal Exchange (LME), the price of tin in April of 2011 was at US$34,000 per ton.  The current price of tin is $21,500 per ton.  In just a few short months the price of tin has dropped almost 40 percent.  This could be a great time for businesses to replenish their tin inventory.
Showa America supplies a range of high quality tin products.  Materials including:
While it's impossible to know if the price of tin will continue to go down or start moving up, this is clearly a great time to lock in an advantageous price.  For more information on tin products, please review our tin chemicals and contact us with any questions.