Tin Chemicals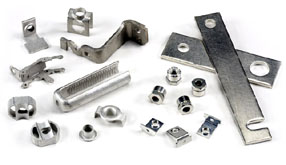 We produce all types of Tin Chemicals (Sn chemicals). Inorganic compounds, especially the salts of tin, are used in a wide range of industrial applications such as electroplating, plating, reducing agents, catalysts, electronic devices, glazes, and surface treatments.
Every lot of every product will come with a Certificate of Analysis. Tell us your desired packaging weight and we will fill to meet your specification. We can make solutions so you won't have to. It's a convenient turnkey option for plating and other applications.
Tin Chemicals
Stannous sulfate
Potassium stannate
Sodium stannate
Stannous chloride dihydrate
Stannous chloride anhydrous
Stannic oxide
Stannous oxalate
Potassium titanyl oxalate
Stannic chloride anhydrate
Stannic chloride pentahydrate
Components, reagents, intermediates, reducing agents, catalysts, plating. Our tin-based chemicals can play any of these roles depending on the process in which they are used. Showa America's chemicals are used in a wide range of industries including electronics, textiles, automotive, pharmaceutical, plastics, resins and many more.